How to Block Pornographic Content
When we explore cyberspace, we can find or search for anything. Even if we don't search, sometimes sites or content that are not age-appropriate appear. Pornographic content, for example. Of course this is very dangerous for children.
Launching from the Online Help Guide, taking a
smartphone
from a child is not a good way. Instead of keeping your child from being contaminated with negative things from the internet, more conflicts will occur.
Instead, parents can exercise control over their child's cell phone, by blocking websites or content that is pornographic, abusive, aggressive, or anything inappropriate for children.
To avoid pornographic content, there are ways that can be done. This method can block pornographic content from adult sites on browsers that are also frequently used by minors, such as Mozilla Firefox and Google Chrome. Here's how:
How to block negative content on YouTube
Steps that can be taken to block negative Youtube content, among others:
?1. Open the YouTube application on the cellphone, then log in using the account that your parents use
2. Click the photo icon located on the top right, select the settings menu or settings with a gear image
3. Next, click General Menu and look at the Restricted Mode menu ), then click to activate
?4. YouTube settings on android devices are complete.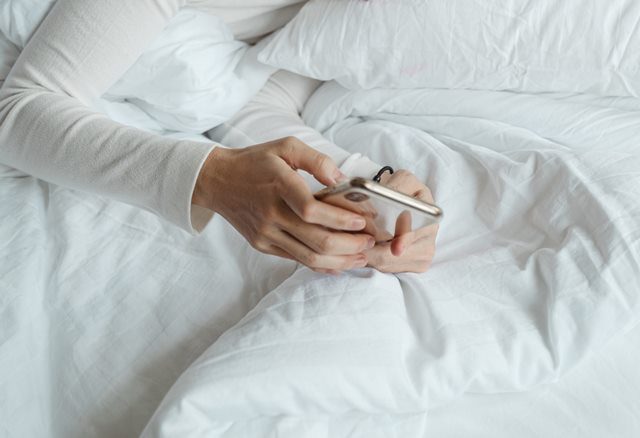 (Try some of the ways that you think are the easiest so that your little one doesn't encounter inappropriate content. Photo: Illustration/Pexels.com)
How to block adult content without an app
This method can also be done by parents on Android devices.
How: Limit the use of the Google Play Store. To limit the adult content in this Android default application, it is enough for parents;
1. Open Google Play Store
2. Tap your profile icon from the top right corner
3. On some devices, you can tap the three horizontal lines from the top left corner
4. Then, tap Settings. Next select Parental controls. On some devices, tap on the Family option then select
Parental Controls 5. Activate the Parental Controls option from the top right corner
6. After that, set a security pin so that children cannot change the settings
7. Next, tap OK
8. Now, tap Apps and games
9. Finally, set the limit according to the child's age and tap the save button
Enable safe search on Google
How: Enable Safe Search on Google This is to filter out adult content and finally show the appropriate websites. Come on, follow these steps;
1. Open Google app on your device
2. Search for some query in search bar
3. Now, tap on More option from bottom right corner
4. Next, tap on settings
5. After that, select General option
6. ?Finally, enable Safe Search option
By blocking sites that can harm children, it means that we are also fighting pornography. Child safety is our first priority as parents.